Dust Discharge Equipments:

Dust discharge equipments such as rotary valve,pendulum valve and valves with two pendulums are used to take the dust accumulated on the filter bags out of the filter

Dust discharge equipments are selected in the proper size in accordance with the filter capacities.
Dust discharge equipments used in empting out the stuff stocked in the silos in controlled way are delivered with the drive units.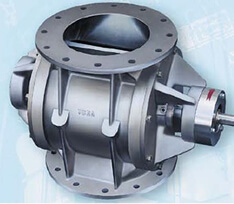 Dust Transport Equipments:

Screw conveyor,rubber band and elevators used to transport dusty stuff can be obtained from our company in the proper capacities with the drive units.